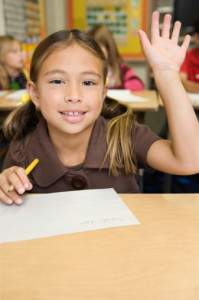 "Hey Kristin, [Our daughter]  had her early intervention eval at a Strong Start evaluation clinic.  I have to say the more therapy companies I experience the more I see a HUGE need for improvement in professionalism, cleanliness, and therapy as a whole in the centers. I just wanted to say thank you for setting the bar SO high at Conaboy and for maintaining a level of excellence in the therapy world. There are so many aspects of taking your child to therapy and being diligent in maintaining their routine that can be challenging, I don't think a parent should also have to be concerned about the cleanliness of a facility or the professionalism of the staff. I'm done 🙂 just wanted to say thank you"
– DC Early Intervention/Strong Start Program Parent

"We appreciate your kind wishes & our WONDERFUL partnership over the years.  Thanks for your exemplary commitment to children (& their families)!"
– DC Public Charter School Executive Director
"Our daughter has been with Conaboy now for nearly two years. Before Conaboy we worked with several therapy companies to try to find the best care for our daughter. We were not pleased with any of the companies we were put into contact with, so we continued the hunt until we found Conaboy. One of the biggest things we noticed right from the beginning at Conaboy was that the therapist had a genuine care and affection for our little girl. At Conaboy they don't just "use up" the time they have with her, but they "utilize" it. That makes all the difference. Conaboy has now become a part of our family, our little girl LOVES going to therapy and we love getting to see her excel and meet her goals! Something that was very important to us was to find therapists who "get" our little girl. And that is exactly what we have found at Conaboy".
– DC Early Intervention/Strong Start Program Parent

"The OT report is AWESOME! Thank you so much. It is not full of technical jargon; I could understand everything you wanted to convey. Thank you so much!"

– State Department Parent
"Conaboy & Associates does it all! Whether your child needs visual motor, sensory, regulation, executive functioning, or assistive technology interventions, this informed, cutting edge group of therapists can help. Get your child the evaluation and services she needs today. When we need other professionals to turn to for expertise, Conaboy & Associates is at the top of the list!"

– Educational Advocate, Special Needs Advocacy Firm

"Conaboy & Associates are the best in town!!!!!!  My son received all three therapies (Speech, OT, and PT).  The therapists there are kind, sweet, and supportive. They worked diligently to improve my son's skills. They taught me several different methods and techniques on how I can help in the process as well. They never gave up on him. They were very patient but firm with my son when he didn't want to do his work. I am truly grateful and happy that my son was able to receive care from the amazing therapists at Conaboy & Associates. They are truly the best".
– DC Early Intervention/Strong Start Program Parent
"Thank you! That is the most comprehensive and individualized report I've read here in DC, and it includes exactly the type of specific recommendations we were hoping for."
– Special Education Teacher/Coordinator, Early Childhood Public Charter School
"I just wanted to tell you all thank you! On Friday, July 31st, my son was found eligible for special education services under OHI. Your assessments, reports, and reflections of previous testing in your reports were key in finding him eligible. It has been a long hard road, and the toughest part is over. Thank you for fine professional work and for caring about my son to put in all the effort you have".
– Parent
"Just wanted to let you know how great our first yoga session was!! It exceeded my expectations. Kerry is amazing and did such a good job with my kiddos.  The kids had a blast and the families were very pleased. I'm excited for the next two Saturdays!!"
– Director of HSC Kids in Action (KIA)
"We have worked with Lauren for the last 6 months and just wanted to write to let you know how impressed we've been with her. She is patient, warm and all around wonderful therapist who successfully helped our son walk. She also served as a teacher for all of us. We'd highly recommend her and hope that sending this email can in some part positively influence her work. She has been truly wonderful!"
– DC Early Intervention/Strong Start Program Parent
"Hi Kristin,  I intended to write you sooner and let you know how impressed and delighted I was with Denise last week!  I've met a lot of therapists, and it's rare to meet one who is the "whole package."  (I can elaborate on that phrase later).  So thank you.  I'm impressed!"
– Parent
"Please convey my gratitude to Ms. Grasso for her wonderful, thoughtful, and comprehensive evaluations of our two young clients! "
– Special Education Attorney

"I NEVER have to worry or have concerns about being out of compliance with evaluations or services for our students. Conaboy & Associates' therapists are the best!"
– Special Education Director, DC Public Charter School
"My premature children have been receiving services from Conaboy & Associates since the children were just a few months old. The caring and professional staff is more than capable of dealing with infants and older children".
– Parent
"Conaboy & Associates provides high quality services to sudents and schools.  They are dedicated professionals who collaborate with staff and families and are extremely committed to providing effective therapy services resulting in children making significant gains!"
– Special Education Coordinator, DC Public Charter School

"Tomorrow would be Stacey's last day with [our son] and I'm so sad about that! I wanted you to know how special Stacey is to our family and the wonderful lifetime impact she has had on our son; I am forever grateful to her!"
– DC Early Intervention/Strong Start Program Parent

"Our school (and students) has been exceedingly fortunate to have received services from Conaboy & Associates for several years. In addition to competent and creative service provision, the staff has volunteered their personal time & money to assist very needy students and promote school-wide initiatives. A number of our students' school-time experiences have been transformed to very positive experiences with accommodations and strategies provided by Conaboy & Associates."
– Executive Director, DC Public Charter School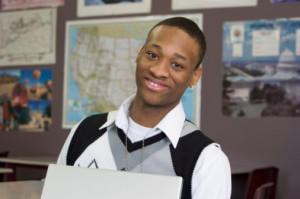 "Our little girl absolutely adores Kerry! She has such a warm and inviting spirit. One thing we really love about Kerry is that she is always trying new ways to get our little girl to understand, execute and excel. She is very creative, which we think is so important. If something is not working one way, Kerry will keep trying different methods until something resonates with our little girl and she gets it! We have seen our little girl's fine motor skills excel drastically under the steadfast creativity and guidance of Kerry."

– DC Early Intervention/Strong Start Program Parent

"Partnering with Conaboy & Associates to provide professional development to charter schools has always been a positive experience. Presenters are knowledgeable, accessible, and have always shared the most useful information and techniques with teachers."
– Charter School Support Organization
"I just wanted to let you know how pleased I am with Emily already and so is [our daughter]. Emily made an immediate connection with her. She also makes a special point of keeping me informed and gave me her initial impressions right away, which was so comforting. THANK YOU!
– DC Early Intervention/Strong Start Program Parent

"I just wanted to let you know Ms. Conaboy & Associates were wonderful yesterday! They made me feel very confident that we will get a complete evaluation. I look forward to their report. Thank you soooo much! Enjoy your weekend!"
– Parent, Shared by a Local Special Education Attorney 
"My son has attended sessions at Conaboy & Associates for over four years. Kristin is an amazing, inspirational, professional individual who has earned the respect of our son and our family."
– Parent
"Kristin shares her skills and her experiences to encourage children to strive for excellence. In my interactions with her as a speech pathologist, she has demonstrated a deep concern towards helping students with special needs increase their overall functional skills. Her concern and dedication to children has led and inspired her to work in the most difficult settings. I have seen Kristin encourage our students and forge teams for both academic and social enrichment. In short, Kristin draws out the best effort from everyone she comes in contact with. Her depth of knowledge and ongoing fervor for professional development inspires me to be a better clinician. She is a remarkable occupational therapist and I value the times we've worked together. Kristin is a fervent advocate for children, and above all, a compassionate human being."
– Collaborating Speech Language Pathologist

"I don't think I can overstate how important Kristin and her team of amazing therapists have been in our daughter's developmental improvements over the past two years. Kristin, Nona and Denise have really invested themselves in our daughter's progress and celebrate along with us as she reaches new milestones. Beyond providing therapy services, they have also introduced us to other professional contacts who have helped our family effectively advocate for our daughter within DC's public education system."
– Parent
"Thank you for growing our son's roots! With your help, he will grow big, beautiful, strong, and happy. We appreciate your team's tremendous gifts!"
– Parent
"Lori, as I read through your service notes, I am reminded yet again of the amazing work you do, and how invaluable you are in supporting our entire school!  Truly, we could not serve our students as we do without your wisdom, kindness, patience, and remarkable attention to detail! Thank you for all you do for our students and teachers!"
– Director of Student Support Services, DC Public Charter School
"Thank you all on behalf of my family and especially for Shannon for always taking such good care of [our daughter]."
– DC Early Intervention/Strong Start Program Parent

"In my eleven years of working with public/private schools an individuals, I have yet to find a therapy firm that equals Conaboy & Associates. Their caring and skills therapists are the best!"

– Director and Educational Consultant, Multi-disciplinary Educational Services Firm

Save
Save
Save
Save
Save
Save